Ambica Automated Mesh Certification System (AAMCS)
At Ambica, we have developed an extensive quality control system to ensure we meet the requirements of our customers. One of our most recent additions to our quality control system is an Ambica Automated Mesh Certification System (AAMCS). Through this system we provide Mesh certificate relevant to the individual product, giving the assurance that our products not only meets but exceeds industry standards.
The Mesh certificate results are computer generated using an advanced Digital Image Processing system developed in USA. This Digital Image processing software gives us fast and accurate measurement of wire mesh with full compliance to the standard.
As part of our quest to provide customers with high grade, top quality products this system provides certified results for Mesh in both direction Wrap & Weft along with Wire Diameter and Wire gauge for both directions. The Mesh certification system provides aperture opening in microns and open screen area to ensure that the products we supply are of finest quality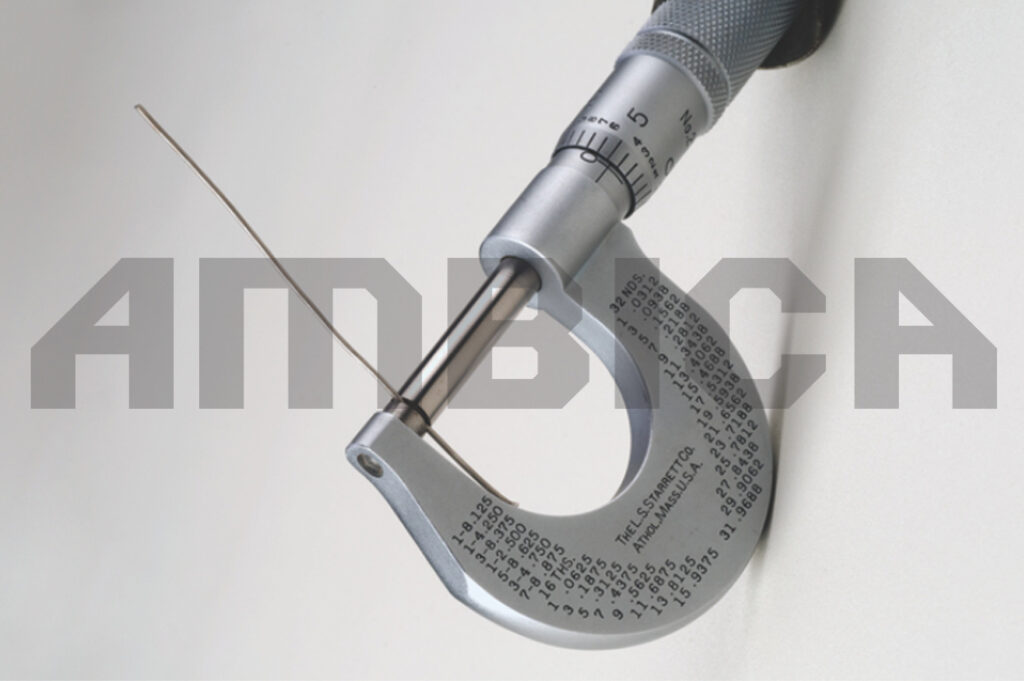 Since last 5 decades, Ambica has been delivering superior quality products in the field of plastic and rubber industries. Extruder Screens, as they are fondly known in the market, are the first among the few elements in the extruder machines to filter the raw materials. So it is definitely necessary and important to take care the quality of each of the product as it takes care of the foundation of finished product. Our policy of Use it, Approve it, Suggest it has come a long way, thereby becoming the unbreakable law of delivering brilliance to our clients.
Maintaining high standards of quality control is important to us- Our aim is to provide top-quality products at every single stage of manufacturing with the help of rigorous tests and regular inspections. We are approved suppliers to many major plastic & rubber machinery manufacturers across the globe. We are the only manufacturer of EXTRUDER SCREENS In SS 304L quality (Low carbon with high 8% Nickel) which enables pro-long life of filter mesh. The quality is in accordance with the international quality standard for wire mesh ISO 9044.
QSP - Quality, Service, Price. A euphemistic stress is put on the quality and there is no compromise on that part. Deep understanding of the industry, requirement of the customers, coupled with sound technological expertise experience, topped with a penchant for giving the best of the products to the customers - all these factors have lead us to today's leading position and a worldwide reputation as a trustworthy company for finest quality products. And we are all set, for further advancements in the farthest corners of the world!
As ISO 9001:2015 certificate holder, all our manufacturing processes meet the highest quality standards. Ambica symbolizes adherence to stringent quality control measures and application of technology that assures superior mesh material, quality processing and an impressive finish of all our manufactured products.
With years of experience to ensure that we provide our customers with the best possible service and whilst we remain true to our time tested practices, we are continuously looking for new ways to grow and deliver superior quality products.

Over 50 years of experience in offering the most efficient and effective product solutions.
Diverse stock range and superior quality extruder screens for your best results.

We are committed to excellent service and building long lasting relationships to support your venture.
To provide our customers with top quality products, at right price, that exceeds industry requirements.
Our knowledge and experience has allowed us to provide quick delivery turnaround.