Stainless Steel Wire Mesh & Woven Wire Cloth
Ambica Group specializes in manufacturing and supplying high-quality SS 304 L (Low Carbon – high 8% Nickel) wire mesh & wire cloth product which is cleaned by an ultrasonic process. We are exporting in more than 65 countries with more than 6000customers all over the world.
Ambica is proud to have provided wire mesh and wire cloth products ranging from 10 mesh to 500 mesh and up to 2 microns. This wire mesh is manufactured in India, on original imported German wire weaving machines. The quality is in accordance with the international quality standard for wire mesh ISO 9044.
Ambica also offers weaves in wire mesh, plain–Dutch weave & Twilled – Dutch weave. Specially used in Plastic Processing Machinery.
The plain weave wire mesh is also called as square weave & it's the most commonly used weave. Each weft wire passes alternatively over and under each warp wire, and vice versa. The warp and weft wire diameters are usually the same.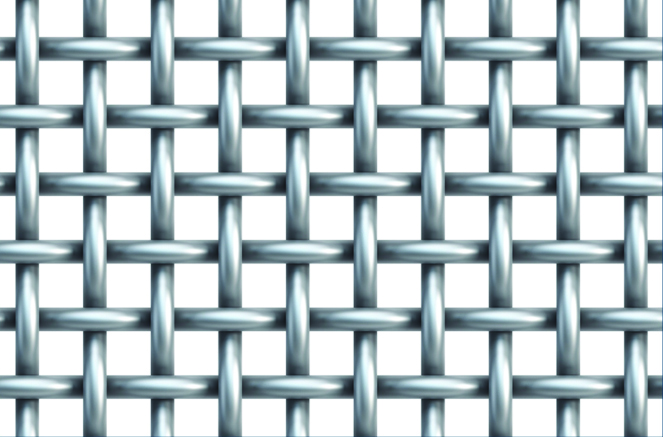 Product Specifications
STANDARD EXTRUDER SCREEN SPECIFICATION

WIRE MESH

WIRE DIA .MM

APERTURE SIZE MM

OPEN AREA %

4 X 4
1.219
5.131 MM
65.3
5 X 5
0.914
4.166 MM
67.2
6 X 6
0.914
3.319 MM
61.5
8 X 8
0.711
2.464 MM
60.2
10 X 10
0.711
1.829 MM
51.8
12 X 12
0.559
1.558 MM
54.1
14 X 14
0.457
1.357 MM
55.9
16 X 16
0.457
1.131 MM
50.7
20 X 20
0.559
0.711 MM
31.4
20 X 20
0.457
0.813 MM
41.0
24 X 24
0.376
0.682 MM
41.4
30 X 30
0.376
0.531 MM
34.2
30 X 30
0.310
0.536 MM
40.0
40 X 40
0.274
0.361 MM
32.3
40 X 40
0.234
0.401 MM
39.9
50 X 50
0.193
0.335 MM
43.6
60 X 60
0.193
0.230 MM
29.8
60 X 60
0.152
0.271 MM
41.2
80 X 80
0.122
0.196 MM
37.9
100 X 100
0.102
0.152 MM
36.0
120 X 120
0.091
0.120 MM
31.8
150 X 150
0.071
0.088 MM
29.6
200 X 200
0.051
0.076 MM
36.0
250 X 250
0.041
0.061 MM
36.0
300 X 300
0.041
0.043 MM
26.5
325 X 325
0.035
0.043 MM
30.0
400 X 400
0.030
0.033 MM
27.0
500 X 500
0.025
0.026 MM
26.0